Joseph Haydn could not be idle
"The distribution of hours and the resultant order might seem machine-like to some of my readers."
Welcome to the fifth issue of Subtle Maneuvers. Hope everyone is doing OK in these disorienting times! This week, a comforting dose of daily order from early-19th-century Austria.
---
Joseph Haydn (1732–1809)
The Austrian composer spent his last decade in a comfortable house in the Vienna suburb of Gumpendorf, where he devoted himself to the composition of large religious works for chorus and orchestra. Haydn's assistant recorded the composer's Gumpendorf routine:
In the summer, he always rose at 6.30 am. His first task was to shave, which he did himself until he was seventy-three. After shaving he completed dressing. If a pupil had arrived, he made him play his piece while the composer dressed. Mistakes were promptly corrected and a new piece for practicing was given to him. Perhaps an hour and a half would be spent in this way. Precisely at 8.0 o'clock, breakfast was taken. Immediately afterwards, he would sit at the piano and improvise, making sketches of compositions until 11.30 am. Then he received visitors or paid calls or went for a walk until 1.30 pm. Between 2.0 and 3.0 pm he dined, after which he either attended to domestic matters or returned to his music. Then he took the sketches he had made in the morning and scored them. In the evening at 8.0 pm he would go out, returning home at 9.0 pm to orchestrate or read a book until 10.0 o'clock. At 10 he had a supper of bread and wine; he made it a rule never to eat an evening meal of anything but bread and wine, except when he was invited out. At half past eleven he went to bed, in old age even later.
In the winter, Haydn's routine varied little, except that he got up a half-hour later. As he grew older, he also added a half-hour nap to his afternoons. Otherwise, as long as he was healthy, his schedule was inviolable. "The distribution of hours and the resultant order might seem machine-like to some of my readers," a visiting painter later wrote, "but if you think of the many creative works that flowed from Haydn's pen, you will admit that Haydn was merely employing his time wisely. He had observed his own body and knew what he could expect of it. He could not be idle."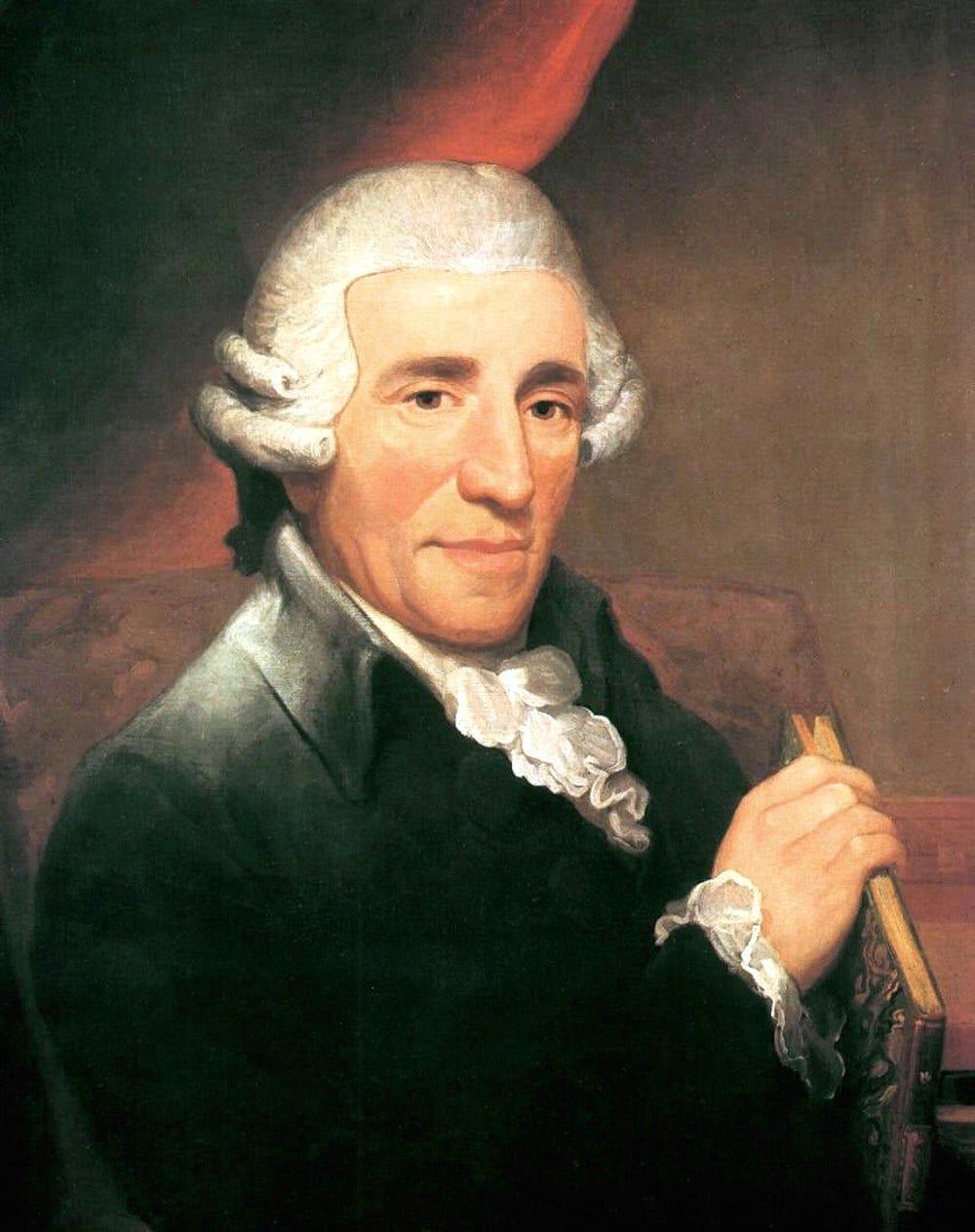 Portrait of Joseph Haydn by Thomas Hardy (1791)
Sources: Georg August Griesinger,
Biographische Notizen über Joseph Haydn
, and Albert Christoph Dies,
Biographische Nachrichten von Joseph Haydn
, trans. Vernon Gotwals in
Joseph Haydn: Eighteenth-Century Gentleman and Genius
(Madison: University of Wisconsin Press, 1963); Neil Butterworth,
Haydn: His Life and Times
(Neptune City, NJ: Paganiniana, 1977).
---
THE WRITING LIFE
"I've always heard music of some kind when I write," the poet, activist, and scholar Sonia Sanchez told Brian Lanker in his 1989 book I Dream a World. "I love rocking chairs. I have them all over the house. I just sit and rock for hours, just to think. As one old woman said, 'I loves to think.'"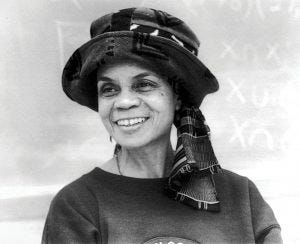 ---
ROUTINE EXAMINATION
Having trouble finding time for a creative project alongside your other daily obligations? Or feeling stuck, blocked, or discouraged during the time you do have? Email your dilemma to subtlemaneuvers@substack.com (or just reply to this email) and I'll do my best to provide some concrete advice based on my research into great minds' work habits.
Past questions:
"What advice have you found related to multitasking and focus in regards to getting a new work done?"
"How do creators create when life is literally falling apart?"
"Where can I seek motivation from other creatives who have had to surmount large pieces of work early in the day to provide relief toward the end?"
---
SOCIAL DISTANCING, WEEK TWO
---
WRIGGLING THROUGH
This newsletter is free, but you can support me—and support local bookstores—by ordering my Daily Rituals books through Bookshop.org. Thanks!