Walker Evans had a hard time getting out of the house before noon
"He would wake up, have breakfast, go back to bed."
Welcome to the 11th issue of Subtle Maneuvers. Previously, for National Poetry Month, we looked at the habits of a quartet of poets: Derek Walcott, Anne Sexton, Robert Lowell, and Audre Lorde. This week, the American photographer Walker Evans.
---
Walker Evans (1903–1975)
For the bulk of his career, Evans'­s photography took place on expeditions—most famously on his trips through the rural South in the 1930s—and required the transportation of a complex apparatus, including a large-format camera, special lenses, and a tripod. In July 1973, however, the almost-70-year-old Evans purchased a Polaroid SX-70, which fit comfortably in a jacket pocket and thus allowed him to make photography an integral part of his daily routine. By then Evans was living in Old Lyme, Connecticut, a bachelor again after two failed marriages, and in flagging health following near-fatal stomach surgery. The convenience of the SX-70—which he called "the toy"—prompted one last burst of creative energy, and he threw himself into his work with renewed vigor. Between September 1973 and November 1974, when his health took a permanent turn for the worse, Evans produced more than 2,650 photographs with the SX-70.
He said in an interview from this time:
I bought that thing as a toy, and I took it as a kind of challenge. It was this gadget and I decided that I might be able to do something serious with it. So I got to work to try to prove that. I think I've done something with it. After all, I'm getting older, and I feel that nobody should touch a Polaroid until he's over sixty. You should first do all that work. It makes things awfully easy to have that thing pop out. It reduces everything to your brains and taste. It interests me very much, too, because I feel that if you have these things in your head, this is the instrument that will really test it. The damn thing will do anything you point it at. You have to really know something before you dare point it anywhere. You have to know what you're pointing it at, and why—even if it's only instinctive.
As much as the camera invigorated him, Evans was not always eager to greet the day. Jerry L. Thompson, a student of Evans's who became his protégé and unofficial caretaker, recalled the photographer's morning routine: "Walker always had trouble, when I knew him, getting out of the house before afternoon. He would wake up, have breakfast, go back to bed, get up again, then go about the business of getting dressed. He encountered numerous distractions on the way to getting ready for the day."
Once up and about, a typical day found Evans making an outing to New Haven for lunch, during which time he would walk a few blocks with his Polaroid. He was particularly attracted to the run-down center of downtown, with its vacant buildings and crude signage. Late afternoons, Evans often dropped by Yale University, where he taught photography part-time and where the secretary of the American Studies department would pamper him with cups of tea. Dinner would be at a friend's house or occasionally a restaurant in Old Saybrook for lobster, his favorite food; otherwise, his diet consisted mainly of cream soup, English muffins, and tea.
Sources: Jerry L. Thompson,
The Last Years of Walker Evans
(London: Thames & Hudson, 1997); James R. Mellow,
Walker Evans
(New York: Basic Books, 1999); Walker Evans and Jeff L. Rosenheim,
Walker Evans: Polaroids
(Zurich: Scalo, 2002)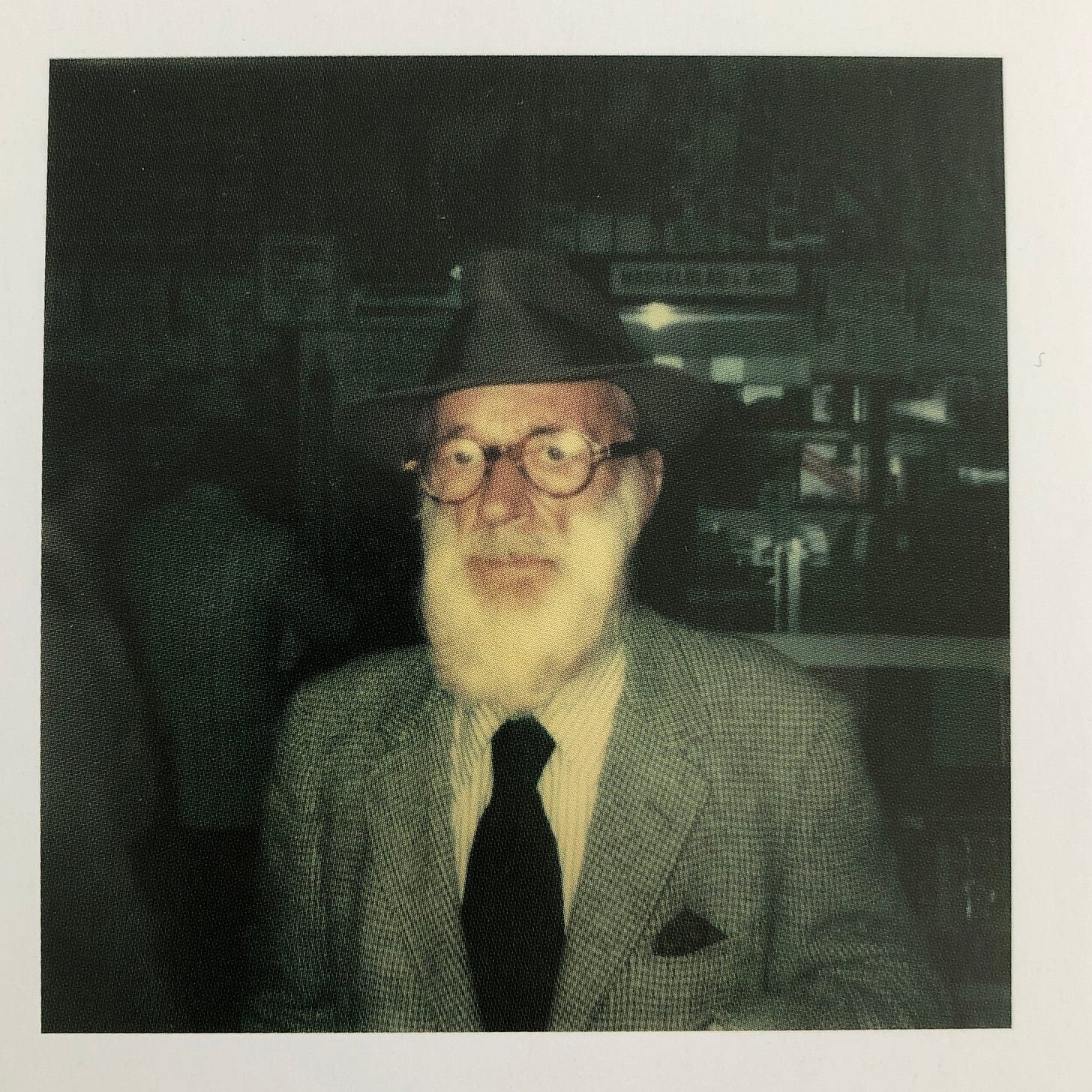 Walker Evans in 1973. Portrait by an unknown photographer, from the book Walker Evans: Polaroids.
---
WRIGGLING THROUGH
Dear Subtle Maneuvers,

As a musician currently studying at the conservatory, I'm wondering have you found anything interesting about how artists develop and establish their own creative routine at the early stage of their artistic life? 

I suppose some artists might have taken the completely self-taught route, while many others had to spend some time at schools or go through some kind of apprenticeship. Of course school is in many ways a great environment for one to grow artistically. Meanwhile it can also be frustrating—perhaps some of the trainings/subjects might be time consuming yet seem not to be directly helpful, or the contradicting opinions from teachers cause confusion, or the student is not sure if a certain education direction is actually suitable for him/her. 

Personally, even though I attend a school which is generally quite flexible, at times I still find that dealing with the requirements while figuring out matters on my own and spending time to develop my own creative workflow can be quite challenging. Would love to hear what ideas you have on this matter. 

(Obviously school is suspended right now. So it seems to be a great time to think about things like that.)

—Amanda in Amsterdam
Dear Amanda,
Thank you for this interesting question! Here are a few anecdotes I dug up for you; then I'll offer some thoughts about developing your own creative workflow.
According to Jan Swafford, in 1754 a young Joseph Haydn "became a vocal accompanist, pupil, and manservant of Italian composer and singing teacher Nicola Porpora. Though this employer was stingy and abusive, he gave Haydn invaluable lessons in Italian language and music, and introduced him to the nobility. As Haydn would do all his life, he played his role of servant, kept his ambitions in view, and endured what he had to endure." After five years, Haydn's patience paid off: He was offered a job as music director for a count, for whom he wrote his first symphony at age 27.

As an art student in Paris in the early 1920s, the Polish-Russian émigré Tamara de Lempicka tried "to live the life of student, painter, wife, mother, breadwinner, and debauchee at the same time," according to one biographer. During the day, Lempicka would attend classes; in the evening, she would put her daughter to bed, then head out to a cabaret or the opera, followed by late-night explorations of the seedier side of Parisian nightlife, drinking sloe-gin fizzes in which she dissolved pellets of hashish. Returning home, she would paint nonstop for hours, sleep briefly, and wake in time to have breakfast with her daughter and begin the cycle all over again.

After high school, the Brooklyn-born artist Lila Katzen couldn't afford to attend art school full-time, so she lived at home with her mother and stepfather, worked during the day, and took night classes. Because her stepfather was "adamant about my not working [on her art] at home," Katzen recalled later, she would do so in secret after he went to bed, setting up her easel and painting until 2:00 or 3:00 a.m., then putting everything away and airing out the room before going to sleep.

As a student at the San Francisco Art Institute in the early 1980s, the photographer Catherine Opie worked for her room and board at a residence club in the city, "a druggie, fucked-up place," she told me in a 2016 interview. Opie would get up at 2:30 a.m., work at the front desk from 3:00 to 8:00 a.m., have breakfast, and then go to school. After school, she had a job at an early-childhood edu­cation program at the YMCA. She worked there until about 7:00 p.m., then went home, had dinner, and forced herself to go to bed at 9:00 p.m.—or else, some nights, she would skip sleep entirely in order to pull an all-nighter in the school's darkroom, working there until it was time to go back on the night shift at 3:00 a.m.
These are quite different student experiences, but there are a few common threads. One is good old-fashioned fortitude—Haydn in particular put up with unpleasant circumstances for long stretches, always keeping his greater musical ambitions in mind. The other commonality is that these artists were already prioritizing their art at a young age, squeezing it in whenever they were able (often at the expense of sleep). And when circumstances interfered, they did the best that they could. As Jan Swafford put it, they "endured what they had to endure."
Not all young artists displayed such self-discipline, however. I was just reading about the British novelist Evelyn Waugh, who attended Oxford in the 1920s and utterly neglected his studies. He did have a reputation at Oxford, but according to D. J. Taylor, it "derived from a talent for drunken buffoonery." Waugh himself described his student days as follows: "I do not work and never go to Chapel." And yet he published his first novel when he was 25 and went on to write more than a dozen more, becoming by far the most famous writer of his Oxford class.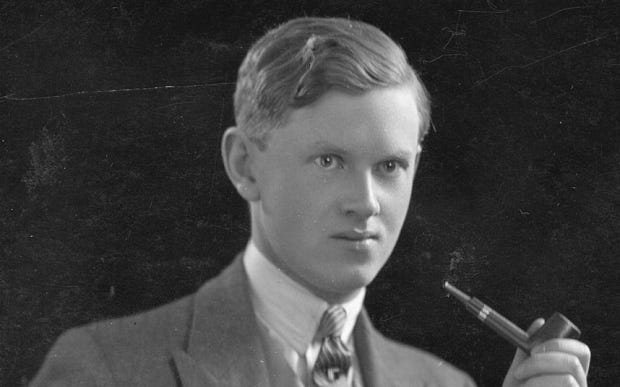 Evelyn Waugh in his Oxford days
So—those are a lot of examples to take in. As for advice, I guess mine would be to simply pay attention to your own habits. I'm guessing that your schedule changes from semester to semester, and probably your living situation is in flux as well. When have you felt most intellectually stimulated and creatively energized? If you've produced work that you're proud of, how did you get it done? These are useful things to know about yourself. So much of the creative process is trial and error, seeing what does and doesn't work for you. I've written about my so-called creative process elsewhere, and I can say that most of my own inclinations were already in place when I was a college student, though I wasn't completely aware of them.
At the same time, keep building up that patience and fortitude! Because those are the traits that, more than anything else, will help you make art over the long haul. And if self-discipline isn't your speciality, don't despair. At Oxford, Evelyn Waugh didn't have much of a drive for academic success—but he did have a hunger to take in new experiences and to get to know the most interesting and original characters around campus, which proved invaluable assets when it came time to write fiction (especially the biting social satire of his early novels). So much of building a creative practice is figuring out what you're good at, and while discipline is a good thing I think there's also a lot to be said for understanding and embracing your individual temperament.
But that's a whole other subject. For now, I hope some of the above proves useful, and I hope you're able to get back to a quasi-normal student life in the near future!
Having trouble finding time for a creative project alongside your other daily obligations? Or feeling stuck, blocked, or discouraged during the time you do have? Email your dilemma to subtlemaneuvers@substack.com (or just reply to this email) and I'll do my best to provide some concrete advice based on my research into great minds' work habits.
---
KEROUAC'S HANKIES
The Jack Kerouac estate is currently selling a number of his personal items, and the auction listings contain some entertaining sales pitches. My favorites:
Jack Kerouac's Possible Yoga Pants
"Kerouac experimented with meditation and yoga during the 1950s, when he discovered Buddhism. Could he have worn these pants while stretching?"
Jack Kerouac's Hankies
"Yet even the rugged road traveler acknowledged the necessity of carrying clean handkerchiefs!"
Jack Kerouac's Pajama Bottoms
"Kerouac sometimes wore lounge wear or pajamas in the street while clad only in his slippers, as his neighbors in Lowell, Massachusetts can attest. Was this a pair that he wore to go get the mail?"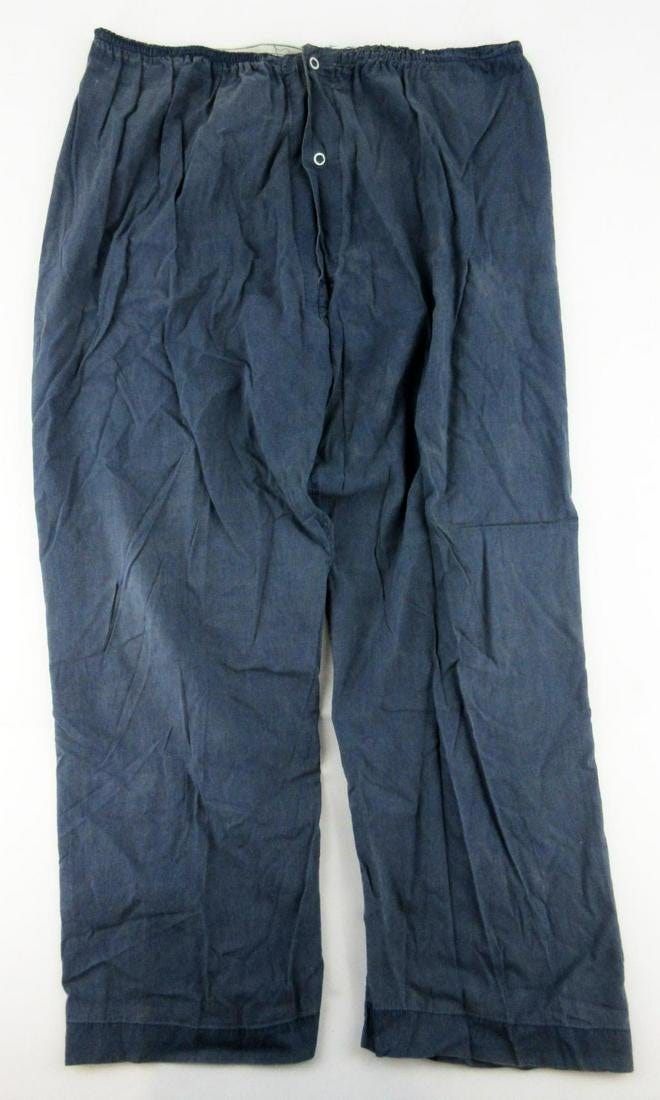 Jack Kerouac's pajama bottoms, which he may have worn to get the mail
---
Thanks for reading! This newsletter is free, but if you're feeling generous here are a few ways you can support me and my work:
Order my Daily Rituals books from Bookshop.org or (if you must) Amazon

Forward this newsletter to a friend, or share it on your social-media feeds